Completed cleaning up the Tenons and test fitting them into the shelves. I have to make each one separate, as the mortises and tenons need to match and there are always minor variations. So I use chisels and a rasp to cleanup and fit each tenon for its individual mortise slot. It needs to go in easily, but still lock tight once the pegs have been hammered home.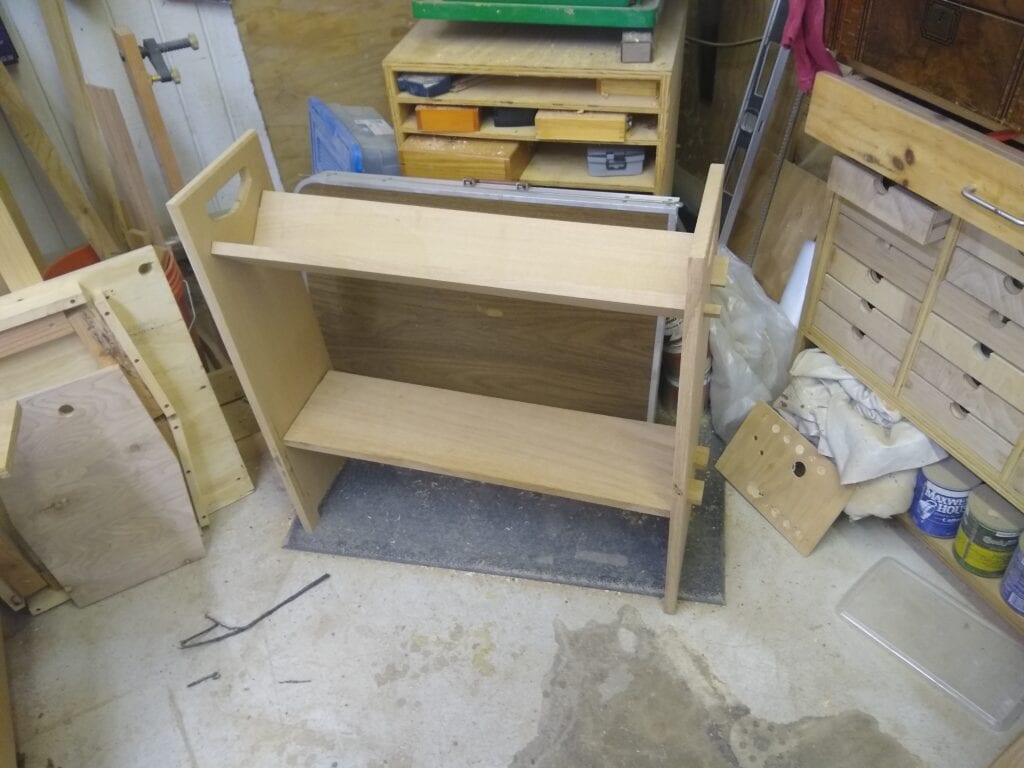 This is shows how the #74 goes together. The top will have a slant which will better display your books, while the bottom shelf holds books upright. The handles on top means the shelf can be picked up and shifted around, as needed.
I still need to cut the mortise holes for the pegs, make & test fit the pegs, and then sand/finish the shelf. Still, I like how its coming out.
Kevin